DewaSport.asia – Ancaman maut sering kali menghampiri manusia tanpa mengenal waktu dan tempat, termasuk juga dalam laga di lapangan hijau. Ya, arena sepakbola pun kerap memunculkan cerita tragis berujung maut dalam sebuah pertandingan.
Namun, di antara peristiwa itu terkadang ada sosok yang memang berjasa besar menyelamatkan tragisnya kejadian mematikan.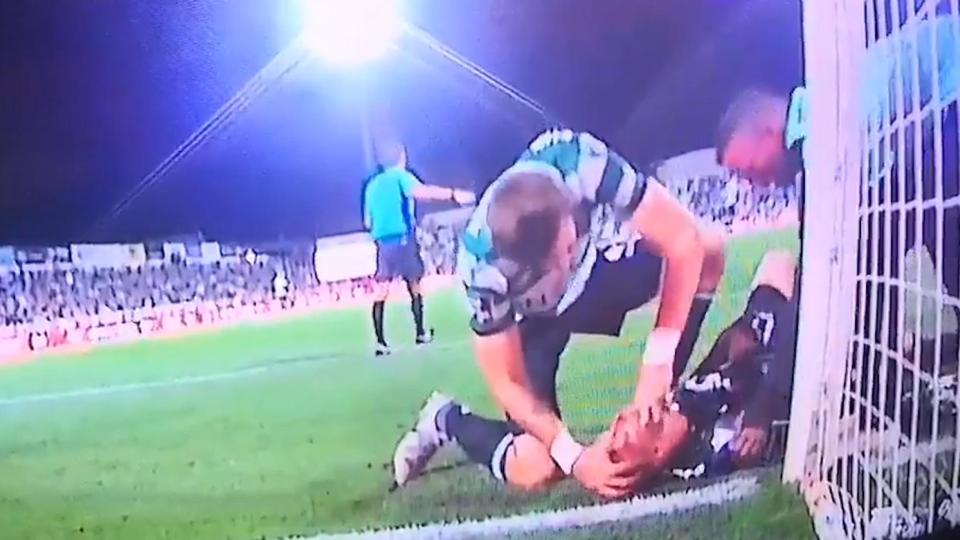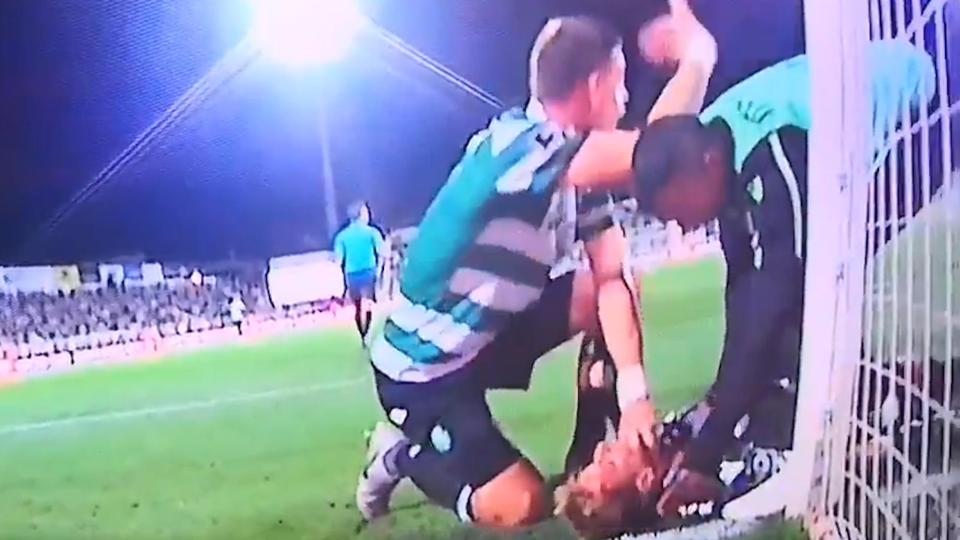 Hal ini pula yang dilakoni eks bek Liverpool, Sebastian Coates saat aksi heroiknya menyelamatkan rekan setimnya yang hampir saja berujung maut.
Dilansir The Sun, kejadian tersebut terjadi saat Sporting Lisbon bertandang ke markas Portimonese, Senin 8 Oktober 2018 di Estádio Municipal de Portimao.
A clip of Coates comes to Salin's aid, making sure he doesn't choke on his tongue after Salin went face first with the post. Well done Coates! You may not have the armband, but no doubt you're a captain & a big example for this team! @SebastianCoates 👏👏💚 pic.twitter.com/VQRwUytsVI

— Sporting160 EN (@Sporting160EN) October 8, 2018
Pemain 28 tahun yang kini membela tim Portugal, Sporting Lisbon bergegas membantu sang kiper Romain Salin yang tersedak dan pingsan usai bertabrakan dengan pemain lawan di injury time babak pertama.
Coates berhasil membuka mulut Salin dan menempatkan jari-jarinya ke dalam mulut Salin untuk memastikan tenggorokannya tidak terhalang dan dia bisa bernapas, yang jika telat sedikit saja maka tak menutup kemungkinan hal buruk bisa terjadi pada nyawa Salin.
Insiden ini bermula dari upaya Salin yang hendak melakukan penyelamatan dari tendangan bomber lawan dan terlibat kemelut di mulut gawang Lisbon. Laga berakhir dengan kemenangan Portimonese 4-2 dari Lisbon.
DewaBet.asia – Agen Taruhan Judi Bola Online Terbaik, Terbesar dan Terpercaya